July 23rd, 2013
Dr Brian May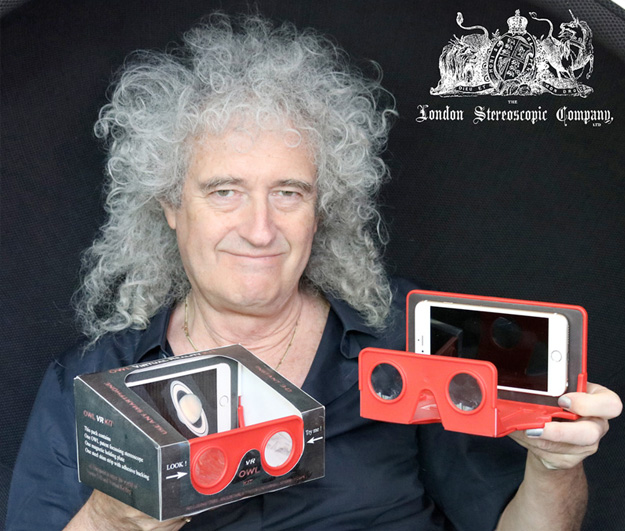 We were kindly assisted in the preparation of images for this exhibition by the invaluable participation of Dr. Brian May, proprietor of The London Stereoscopic Company, and his colleague Denis Pellerin.
We were introduced to Dr Brian May by mutual friends in 2011 and corresponded as to the future of the Image Library. We were later invited by The Holburne Museum, Bath to exhibit 'Stereoscopic Photographs of Picasso' and the images were selected by Dr Alexander Sturgis.
During this time a contact of Dr Sturgis mentioned that he published Brian May's books and suggested Dr May may be interested in the project, due to his lifelong interest in vintage stereoscopic images. We were delighted and appreciative that Dr May volunteered to participate and spent many hours in the preparation of the images so they could be viewed in 3D on screens at the exhibition, and in the catalogue through The London Stereoscopic Company's Owl viewer.
< back to News