September 10th, 2013
Sir John Richardson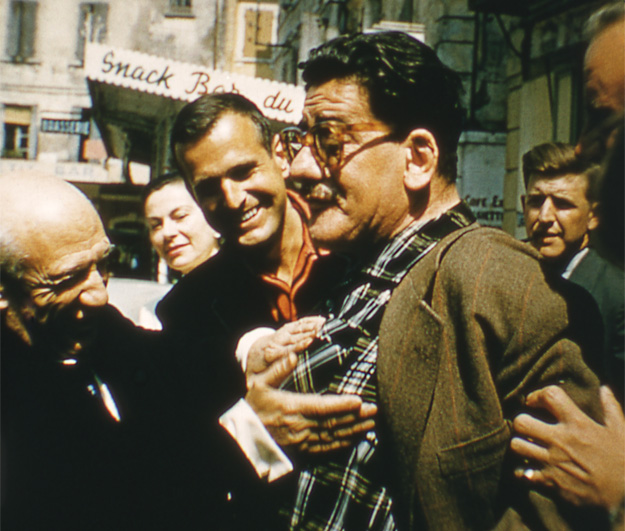 In the 1980s the world-renowned Art Historian, Sir John Richardson was introduced to Robert Mouzillat by the then Chairman of Sotheby's New York. He proposed to Sir John Richardson to visit Robert Mouzillat at his home in Paris because Sir John Richardson was preparing the next volume of the authorised biography of Picasso. At that meeting Richardson saw the 3D images for the first time, of himself with Picasso together with the filmmaker Jean Cocteau and other well known personalities of the period.
Elizabeth Mouzillat Jowett, through her father, was in communication with Sir John Richardson over the intervening years. On a visit to New York in September 2011 John Richardson invited Elizabeth Mouzillat Jowett and Betty Thayer to tea at his home to talk about mutual experiences of living in Provence in the 1950s, the RoMo Image Library and particularly the Picasso images.
John Richardson was delighted to accept a copy of the photograph of himself with Picasso and the surrealist painter Oscar Dominguez and most kindly offered to help RoMo in any way he could. This resulted in Sir John Richardson writing The Forward to the Exhibition Catalogue 'Stereoscopic Photographs of Picasso' held at The Holburne Museum, Bath.
One of the exhibited images shows Sir John Richardson together with Robert Mouzillat and Jean Cocteau and other close friends of Picasso.
< back to News