June 9th, 2012
Nudes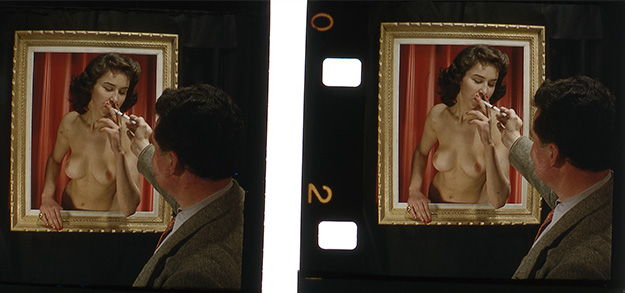 The Collection holds 260 posed photographs of nudes were taken in Paris in the 1950s. At the time, there were then strict regulations in place, for example, the Folies Bergére staged nude tableaux but none of the ladies was permitted to move. For the photographs to be taken In keeping with the law of the time, a Police licence was required and obtained by RoMo.
The former chairman of Sotheby's, New York, the late Charlie Moffett asked Elizabeth Mouzillat Jowett at a meeting in New York whether there were any nudes in the Collection. On being told that there were a significant amount, he said that in his opinion 'they were potentially the most important part of the Collection'.
Stereocards were sold under the following headings: Étude 1, 2 & 3; Nuit Vénitienne ; Nudist Camp, Strip Tease; Romance – Cabaret and Variations 1 – 11. Apart from the stereocards a number of the images have been printed as black and white photographs.
< back to News