March 1st, 2013
Stereoscopic Photographs of Pablo Picasso – Exhibition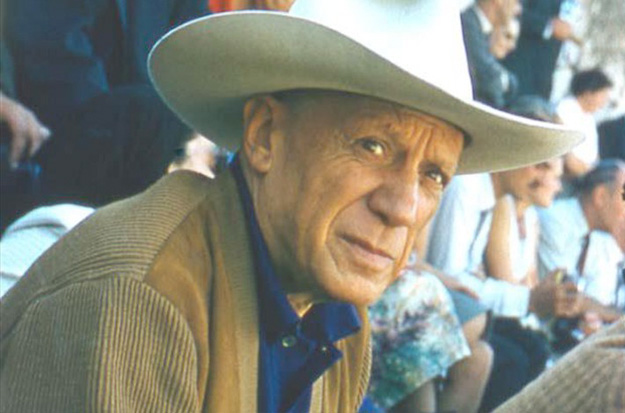 In 2013 the Director of The Holburne Museum, Bath, Dr Alexander Sturgis (appointed Director, University of Oxford's Ashmolean Museum, October 2014) was approached by Mrs Thayer, a patron of the Museum, to explore the possibility of holding an exhibition at the Museum of a part of the collection of Picasso images showing them on modern 3D screens and viewed with passive 3D glasses.
Dr Sturgis visited Jersey to view the 200 images that were taken in 1957 and made his selection, which included Picasso in his studio and garden of his home La Californie, the Easter bullfight and celebrations amongst his friends in Arles. This group of friends included Sir John Richardson (art historian and official biographer of Picasso), Jaime Sabartès, Jean Cocteau and surrealist artist, Oscar Dominguez. It was the weekend of one of the great bullfights or corridas in Arles, which were among the few events that lured Picasso from the grounds of his home La Californie. In contrast to almost all other photographs of Picasso taken at this time, they are in colour and even more remarkably they are in 3D. These images that would be shown at the exhibition have not been exhibited or seen outside of the Collection before.
In addition to the exhibition a booklet was prepared that features many of the photos included in the exhibition. Dr Brian May was instrumental in preparing the images and providing the appropriate viewer for the booklet.
< back to News